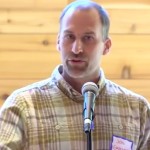 Jon Greenberg is an award-winning public high school teacher and Contributing Writer for Everyday Feminism. Creator and facilitator of the curriculum once named Citizenship and Social Justice, he has dedicated his career to social justice and civic engagement for nearly 20 years. Greenberg gained broader recognition for standing up for the study of race – with widespread support from community – while a school district attempted to stifle it.
To contact Jon Greenberg, click here. For a listing of presentations available for booking, click here.
Teaching Accolades
Courage in the Pursuit of Social Justice Award (2015) for "[my] courage in undoing racism in Seattle public schools classrooms, despite administrative attempts to interrupt [my] work," chosen by the American Association of University Professors (AAUP), University of Washington Chapter
The Mayor's Award and Proclamation (2013), chosen by the Seattle Human Services Coalition and won by members of the Center School community who fought for the reinstatement of the race and gender curricula–including Courageous Conversations
Crosscut Courage Award Nominee (2013), nominated by an unknown source
Three-time Center School Teacher of the Month for Excellence in the Classroom (March 2012, January 2012, and one month in 2011), chosen by Principal Britsova during the two years she offered this recognition
Seattle University MIT Program Outstanding Alumni Achievement Award (2010), chosen by the Seattle University MIT faculty
Seahawks, Symetra Heroes in the Classroom (2008), nominated by Principal Vance
Martin Luther King, Jr. Peace Award (2007), selected by the City of Seattle and the Seattle Center and won by the political activism group I facilitated, Students Inspiring Political Activism
Stewardship Award (2005), chosen by the Seattle Human Services Coalition
Paul Robeson Peace and Justice Youth of the Year Award (2005), won by Citizenship and Social Justice juniors
Seattle Student Voices Civics Award (2004), won by Citizenship and Social Justice juniors in a civics fair competition
Voices and Faces of Civic Participation Recognition (2004), selected by the Seattle City Club
Jon Greenberg And His Work in The News
Press Coverage of Civic Engagement Projects
"What Democracy Looks Like," Real Change 
Press Coverage of the Seattle Race Curriculum Controversy
Thank you to the Courageous Curriculum Coalition for compiling most of the following news stories. For a brief summary of the case, visit here: Race Curriculum Controversy.
March 2, 2013
March 3, 2013
March 4, 2013
March 5, 2013
March 6, 2013
March 7, 2013
March 8, 2013
March 9, 2013
March 12, 2013
March 14, 2013
March 25, 2013
April 9, 2013
May 2, 2013
June 3, 2013
June 4, 2013
June 5, 2013
June 6, 2013
June 7, 2013
June 11, 2013
June 12, 2013
June 14, 2013
June 20, 2013
July 25, 2013
September 12, 2013
January 24, 2014
February 5, 2014
February 10, 2014
August 14, 2014
Fall, 2014
January 12, 2015
January 23, 2015
January 29, 2015
February 1, 2015
February 2, 2015
January/February, 2015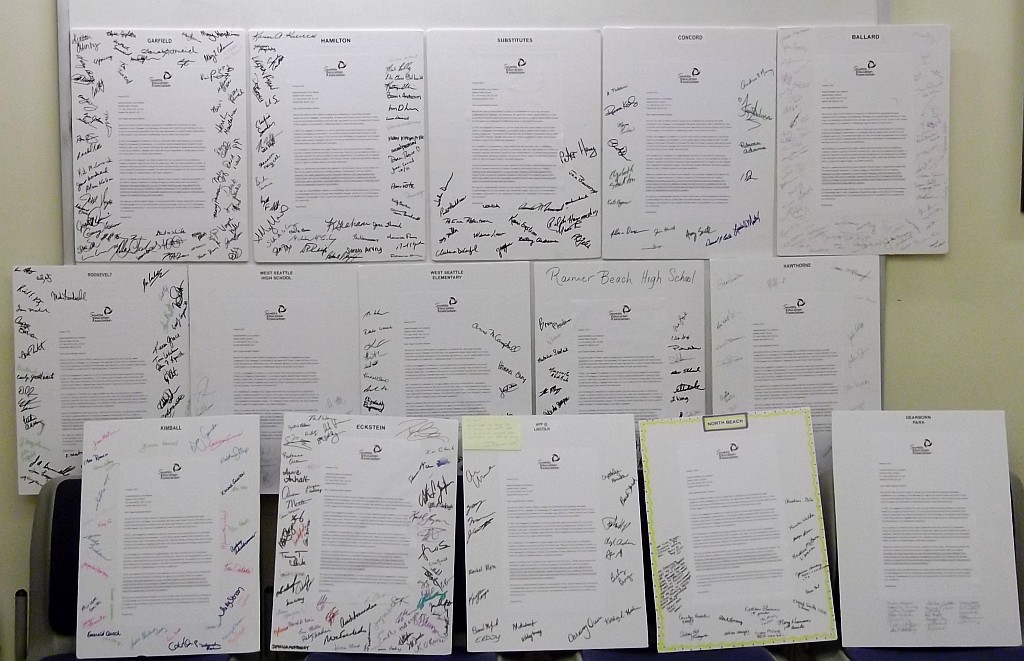 March 13, 2015
June 3, 2015
January 21, 2016