Thank you to everyone who showed support the past couple of years.
Thank you to those who: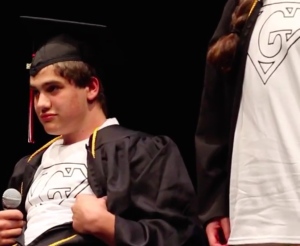 Shared your experiences as part of the Race Panel
Wrote to district leadership
Called district leadership
Attended a school board meeting
Testified to the Seattle School Board
Signed a petition
Distributed a petition
Voted for union resolutions of support
Met with district leaders
Gave graduation speeches
Wore an unforgettable t-shirt under your graduation gown
Formed a coalition
Conducted an independent investigation
Mobilized organizations across Seattle (and beyond)
Served as a witness during arbitration
Discussed the case
Presented the case at the Northwest Conference on Teaching for Social Justice and at Seattle University's Master in Teaching program
Covered the case as a journalist
Discussed issues of race because of the case
Created a documentary about the case
Set up this website (Joriel Foltz, the amazing freelance writer!)
Or supported someone who did any of these actions
Special thanks to the Class of 2013 and the and the past decade of Center School community members, whose inspirational efforts will always be remembered and appreciated. Your support has proven that, despite all that happened, teaching is still one of the most rewarding professions.
And special thanks to Gerardine Carroll, the best support a friend could hope for and the best unpaid legal counsel one could ask for.
And, of course, special thanks to my family, Jess and Zinn, who sacrificed much so that I could fight this battle.