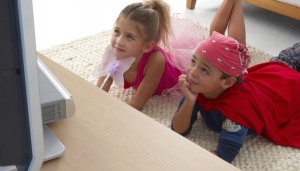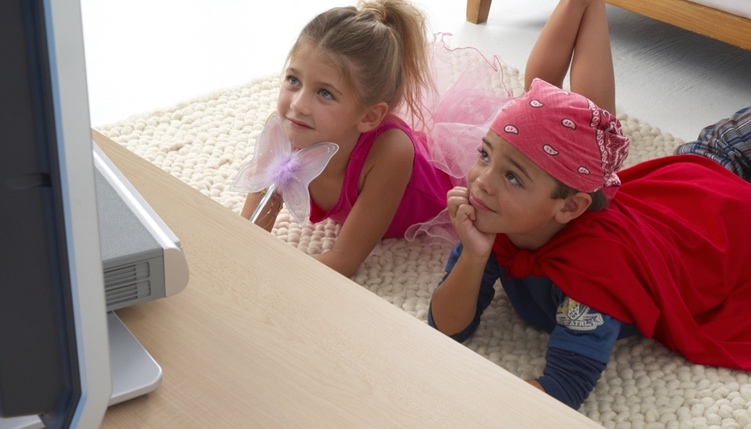 It feels somewhat odd to promote my newest article in the wake of another grand jury's decision not to indict the police officer who killed an unarmed Black person, this time Eric Garner. Remember that this grand jury faced none of the conflicting testimonies that Darren Wilson's grand jury faced; after all, this killing was filmed (something to keep in mind when promoting police body cameras as the solution.)
But my article, "7 Ways Our Favorite Superhero, Fantasy, and Sci-fi Movies Teach Us to Be Racist," is not at all unrelated. It challenges racism in another arena: our entertainment choices. I wrote it in the shadow of Michael Brown's death in August, and I explicitly made the link between seemingly benign entertainment choices and a truly criminal criminal "justice" system. In it, I write:
Don't be fooled into thinking that the inclusion of villains of color trumps the exclusion of characters of color. Such inclusion produces another problematic equation: person of color = dangerous and threatening.
 When police officers internalize this equation, it can have deadly consequences, particularly for Blacks. Of course, no one would argue that these movies directly cause white police officers to kill unarmed Blacks. Nevertheless, they contribute to an environment that links darker skin with fear.
Racism has to be challenged on every front, from our local police departments all the way to Hollywood. After all, these White police officers developed their race-based biases long before they joined the academy.
And it's not lost on me that I'm writing for a feminist publication 12 years after my students lobbied me to include what became The Feminism Unit in the Citizenship and Social Justice humanities course. While I initially responded defensively, I quickly learned to be grateful for the pressure of Anna Minard and Cate Hope, to name a couple of these courageous students (now adults pushing 30). While I might have been the only teacher in the classroom receiving a paycheck, I have never been the only teacher when I'm in the presence of students.
But this blog post is about far more important actions than reading an article. And it is critical that we together continue to take action so that the absolutely avoidable loss of irreplaceable lives can be turned into meaningful and lasting change. LET'S PLEASE KEEP UP THE PRESSURE.
PROTESTS

In Seattle, there's a protest on Saturday, December 6th, starting at 12:00 pm at Garfield High School. Find out more at the Facebook page titled Protest Against Police Brutality. I've heard rumors that Zinn Greenberg, now three-years-old, will be there.
It also appears there's a nation-wide march on DC in the works set for Saturday, December 13th.
For more information about protests across the country, the Ferguson National Response Network continues to be the hub for action updates.
ONLINE PETITIONS 
Color of Change's #JusticeforEricGarner Petition
If you know of others, please let me know and I'll include them in my next post.
ARTICLES
There are too many valuable articles to include, but I'll highlight a few.
Oftentimes in discussing race, the experiences of Asian Americans get ignored or minimized. This article is an important read for all: "Why Ferguson Should Matter to Asian-Americans"
If you identify as White, I have never seen so many race-related articles published just for you (us), all of which address ways White people can take action, though many of the ideas are relevant to people of any race. The wealth of articles (a few of which are listed below) could easily be interpreted as yet another manifestation of white privilege. At the same time, if more White people held other White people accountable for their racism, we wouldn't be where we are now, mourning not just the loss of a 43-year-old father but the loss of justice in holding his killer accountable. So there is a need for such articles to fill the holes that Whites so often fill with silence when it comes to race. The engagement of White people is crucial. One effort to highlight disparities that many White people have joined is the #Crimingwhilewhite campaign, in which White people admit to all the crimes they have gotten away with. Though some have critiqued the campaign, I remember years ago, Michelle Alexander, author of The New Jim Crow, encouraged her audiences to do exactly this: instead of demonizing criminals, let's admit to our own criminality. (I had to admit to all the times I paid for non-organic almonds from the bulk bin even though organic almonds really filled the bag.)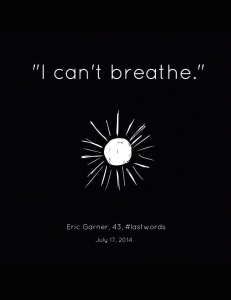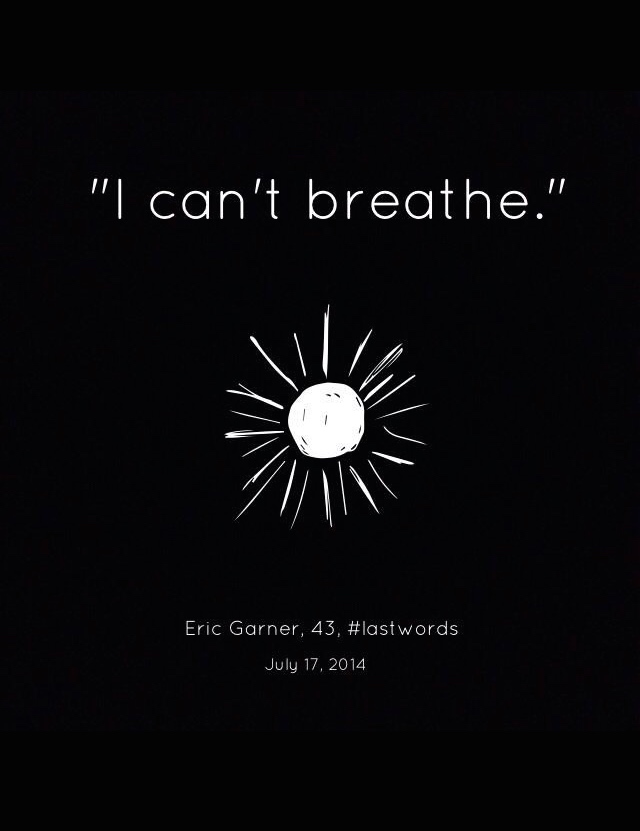 If you are White and not outraged, please spend some time with someone close to you who is outraged!
I imagine for many Black and Brown people, the message is simple: stay alive. Which can be tricky because police officers have yet to reach consensus on which positioning of your hands is least threatening. Sixteen witness confirmed to the grand jury that Michael Brown had his hands up (only two witnesses said he didn't) but that didn't help him. Even having your hands in your pockets can make people nervous, as was the case in Michigan just days ago.
Center School alum and teacher Ariel Brown posted a powerful article, written from the perspective of a Black woman with a primarily White social circle, that is definitely worth the time: "I don't know how to talk to white people about Ferguson"
In reverse chronological order, here are a few directed to a White audience:
December 2nd: "On Ferguson and 4 Ways We Can Choose to Divest from White Supremacy"
November 28th: "What white people need to know, and do, after Ferguson"
November 26th: "12 Things White People Can Actually Do After the Ferguson Decision" (Oddly, I find posts that are invaluable to White people because I follow HuffPost Black Voices)
November 25th: "7 Ways To Demand Change If You're Feeling Hopeless And Helpless After Ferguson Decision" (This one too was found at HuffPost Black Voices)
One idea listed in one of the above articles is to remember the names of those we have lost. I found a list of many of them compiled on Tumblr. I haven't fact-checked the list but, if you've been following the news, you'll recognize many of them. In fact, you might notice that Tamir Rice's name isn't on the list. That's because I found the list less than two whole weeks ago—so of course it's already out of date.
Fortunately, recent activism on social media (arguably galvanized by the lack of press coverage and accountability immediately following the killing of Trayvon Martin) followed by action on the streets is not letting the press get away anymore with omitting the stories of these individuals:
2014: Victor White III (Iberia Parish, LA)
2014: Dante Parker (San Bernardino County, CA)
2014: Ezell Ford (Los Angeles, CA)
2014: Michael Brown (Ferguson, MO)
2014: Tyree Woodson (Baltimore, MD)
2014: John Crawford III (Beavercreek, OH)
2014: Eric Garner (New York, NY)
2014: Yvette Smith (Bastrop, TX)
2014: Jordan Baker (Houston, TX)
2013: Barrington Williams (New York, NY)
2013: Carlos Alcis (New York, NY)
2013: Deion Fludd (New York, NY)
2013: Jonathan Ferrell (Bradfield Farms, NC)
2013: Kimani Gray (New York, NY)
2013: Kyam Livingstone (New York, NY)
2013: Larry Eugene Jackson, Jr. (Austin, TX)
2013: Miriam Carey (Washington, DC)
2012: Chavis Carter (Jonesboro, AR)
2012: Dante Price (Dayton, OH)
2012: Duane Brown (New York, NY)
2012: Ervin Jefferson (Atlanta, GA)
2012: Jersey Green (Aurora, IL)
2012: Johnnnie Kamahi Warren (Dotham, AL)
2012: Justin Slipp (New Orleans, LA)
2012: Kendrec McDade (Pasadena, CA)
2012: Malissa Williams (Cleveland, OH)
2012: Nehemiah Dillard (Gainesville, FL)
2012: Ramarley Graham (New York, NY)
2012: Raymond Allen (Galveston, TX)
2012: Rekia Boyd (Chicago, IL)
2012: Reynaldo Cuevas (New York, NY)
2012: Robert Dumas Jr (Cleveland, OH)
2012: Sgt. Manuel Loggins Jr (Orange County, CA)
2012: Shantel Davis (New York, NY)
2012: Sharmel Edwards (Las Vegas, NV)
2012: Shereese Francis (New York, NY)
2012: Tamon Robinson (New York, NY)
2012: Timothy Russell (Cleveland, OH)
2012: Wendell Allen (New Orleans, LA)
2011: Alonzo Ashley (Denver, CO)
2011: Jimmell Cannon (Chicago, IL)
2011: Kenneth Chamberlain (White Plains, NY)
2011: Kenneth Harding (San Francisco, CA)
2011: Raheim Brown (Oakland, CA)
2011: Reginald Doucet (Los Angeles, CA)
2010: Aaron Campbell (Portland, OR)
2010: Aiyana Jones (Detroit, MI)
2010: Danroy Henry (Thornwood, NY)
2010: Derrick Jones (Oakland, CA)
2010: Steven Eugene Washington (Los Angeles, CA)
2009: Kiwane Carrington (Champaign, IL)
2009: Oscar Grant (Oakland, CA)
2009: Shem Walker (New York, NY)
2009: Victor Steen (Pensacola, FL)
2008: Tarika Wilson (Lima, OH)
2007: DeAunta Terrel Farrow (West Memphis, AR)
2006: Sean Bell (New York, NY)
2005: Henry Glover (New Orleans, LA)
2005: James Brisette (New Orleans, LA)
2005: Ronald Madison (New Orleans, LA)
2004: Timothy Stansbury (New York, NY)
2003: Alberta Spruill (New York, NY)
2003: Orlando Barlow (Las Vegas, NV)
2003: Ousmane Zongo (New York, NY)
2001: Timothy Thomas (Cincinnati, OH)
2000: Earl Murray (Dellwood, MO)
2000: Malcolm Ferguson (New York, NY)
2000: Patrick Dorismond (New York, NY)
2000: Prince Jones (Fairfax County, VA)
2000: Ronald Beasley (Dellwood, MO)
1999: Amadou Diallo (New York, NY)
1994: Nicholas Heyward Jr. (New York, NY)
1992: Malice Green (Detroit, MI)
1985: Edmund Perry (New York, NY)
1984: Eleanor Bumpurs (New York, NY)
1983: Michael Stewart (New York, NY)
1981: Ron Settles (Signal Hill, CA)
1979: Eula Love (Los Angeles, CA)
1969: Mark Clark (Chicago, IL)
1969: Fred Hampton (Chicago, IL)
1964: James Powell (New York, NY)