My second article was just published by Everyday Feminism on the eve of MLK Day. It is written primarily for a White American audience and the timing of its publication is fitting. After all, Martin Luther King, Jr. famously said, "Life's most persistent and urgent question is, 'What are you doing for others?'"
If more White Americans joined the fight for racial justice, the road to get there would surely be a much shorter one.
If you find the article useful, please share it with others! Thank you!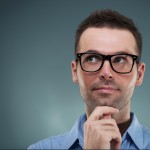 How White Americans Lose When They Don't Stand Up for Racial Justice (and 4 Ways They Can Counter Racism Instead)