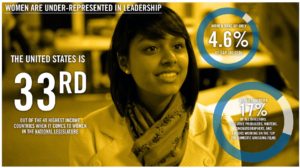 In 2002, a group of high school girls approached their male teacher and argued that his course needed to include a study of gender. After all, it was titled "Citizenship and Social Justice" and included an intensive study of race and racism. 
Predictably, this White male teacher responded defensively. "We can't study everything," he retorted. "If we include gender, doesn't that mean we have include every social justice issue? That's impossible. Where do we draw the line?" 
These young women persisted, even offering to help plan the curriculum. Fortunately, they didn't need to stage a sit-in or lead a hunger strike or chain themselves to chairs to convince their teacher. 
If you haven't already guessed, that defensive male teacher was yours truly. Despite my status-quo-subverting teaching, I had become the man, the barrier that students had to surmount before receiving the education they deserved. 
And it makes sense that I had been more equipped to teach about race than gender. Throughout my career, I have found numerous trainings on racism to aid a teacher. Gender justice trainings, on the other hand, are few and far between. 
And I don't mean to minimize the need for racial justice in our schools. In fact, my primary mission in this world is to expand the study of race and increase Ethnic Studies offerings in our public schools. 
But we also need Gender Studies. 
Read the full Everyday Feminism article to learn the eight reasons why: The Top 8 Reasons We Need Feminism in Our Schools