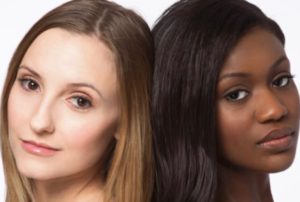 An Everyday Feminism article by Jon Greenberg
Growing up and now living in a predominately White city, I've known and worked with countless White Americans. 
I have yet to meet one White American who has given or received "The Talk." You know, the one that primarily Black families have with their children – because of their race – to keep them safe from the police: "Keep your hands open and out in front of you, shut your mouth, be respectful, say 'sir.'" 
White Americans have the privilege to grow up without "The Talk," but that doesn't mean they should grow up without a talk. 
Perhaps because too many White Americans never get one, they too often get race so wrong. 
For one, a startling number of Americans – 49% – think that "discrimination against whites" is "as big a problem as discrimination against" Black people and other people of Color. Research by The Washington Post corroborates this poll: "Whites now think bias against white people is more of a problem than bias against black people." 
Before you start blaming Trump supporters for these results, a recent poll of 16,000 Americans revealed that Clinton supporters, too, have some serious work to do. For example, 20% of Clinton supporters described Black Americans as "less intelligent" than White Americans. And, not so long ago, two Black women exposed the racism of "progressives" when they dared interrupt Bernie Sanders at a rally in Seattle. 
This is a problem all across the board.
Maybe this deep misunderstanding of racism explains why too many White Americans don't lift a finger to stop it. Literally. Most White Americans – 67% – refuse to even click to share articles about race on social media. 
We White Americans are long past due for a "Talk" of our own. I've even readied some talking points. 
But before I lay them out, I'd like to note that I'm hardly the first to compile such a list. However, given White peoples' attitudes and inaction on racism, another article certainly can't hurt and could even help. Compare my list to this one, this one, or this tasty one. (It will only help me make my point.)
It's worth adding to this wealth of existing information because many White Americans still hold on to what they think are legitimate reasons to dismiss information about systemic racism against people of Color.
You may think such reasons are valid, too. You might believe that the evidence of systemic racism is "anecdotal," argue that sources are "out of date," or feel skeptical about information from op-eds or radical lefty publications.
So you should know that, for this one article, I'm sticking with numbers, not stories. Also know that, for the most part, I'm citing publications only from the last few years and from mainstream news publications, government or academic studies/data, or coverage of such studies/data from mainstream news publications.
While reading, keep two key numbers from the Census in your head: 
62: the percentage of this country that is White American (not Latinx)

13: the percentage of this country that is Black American
If access to institutional power were spread proportionally, 13% of Black Americans and 62% of White Americans would make up any given institution. 
Finally, I focus primarily on disparities between Black Americans and White Americans for two reasons. First, the disparities between these demographics are often the most extreme – making them harder to deny. Second, White Americans are most frequently targeting the Black Lives Matter movement in their pushback. Does any data justify this pushback? 
Let's examine why it doesn't. Here are the talking points for "The Talk" for White Americans (click below to read the rest of the article): 
Here's Your Proof That White Americans Don't Face Systemic Racism